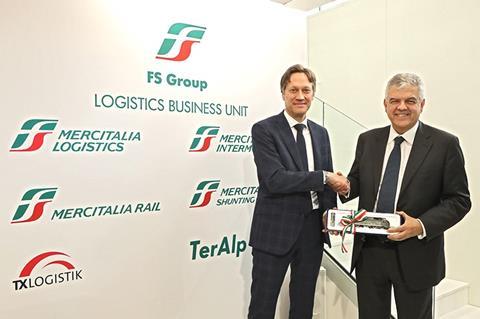 At the Transport Logistic trade fair TX Logistik signed a €300m contract for Siemens Mobility to supply 40 Vectron MS electric locomotives and provided 15 years of maintenance. The order includes 20 locos equipped for the Germany-Austria-Italy corridor, and 20 also equipped for Switzerland and the Netherlands. Deliveries are scheduled for September 2024 to December 2025. There is an option for 25 more, including both MS and AC variants, and to extend to maintenance period.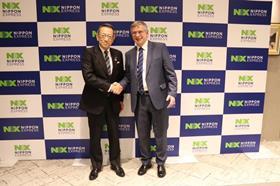 On May 12 founder and owner Stefan Krauter signed a deal to sell multimodal logistics company Cargo-Partner, which is active in the Eurasian rail freight sector, to Nippon Express Holdings. 'Leadership by agile founders bears some considerable advantages, but from a certain stage on, highly professional and long-term stable ownership is the bigger asset', he said. 'Since the ideal new strategic owner was found in NX Group, we were ultimately convinced that this was the right way to go forward.' Subject to regulatory approval, the transaction is expected to close in four to seven months.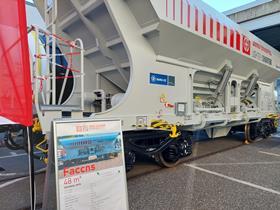 On May 8 Đuro Đaković Specijalna Vozila announced an agreement to produce Faccns 48 m3 wagons for GATX Rail Europe.
Samskip has launched rail services connecting its Duisburg terminal to Padborg in Denmark (three/week), Mâcon in France (four) and Padova (four) and Verona in Italy (three). 'At a time of heightening driver shortages across Europe's road haulage sector, the new rail service additions build reliable, efficient and sustainable rail service capacity along four major European routes', the company said on April 28.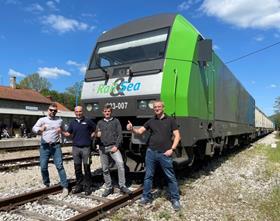 Rail&Sea has begun operating freight services in Istria, some 10 years after HŽ Cargo stopped operations on the peninsula which can only be accessed from the rest of the Croatian rail network via Slovenia. RCCC also operated some freight trains in Istria in recent years.
On May 11 Canadian Pacific Kansas City launched the Mexico Midwest Express Series premium intermodal service, which it says is 'the first truck-competitive, single-line rail service option between the Midwest and Mexico'. Trains MMX-180 and MMX-181 link Chicago, Kansas City, Texas, Monterrey and San Luis Potosi with a transit time of 98 h from Chicago to San Luis Potosi, which CPKC says is 'a day faster than the nearest competitor'.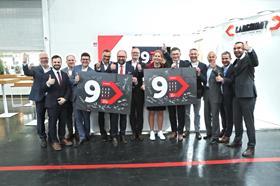 Polish leasing company Cargounit signed a firm order during the Transport Logistic trade fair for Siemens Mobility to supply a further nine Vectron MS locomotives, using the last option under a September 2021 contract for an initial 10. The locos will be equipped for Poland, Germany, Austria, the Czech Republic, Slovakia, Hungary, Slovenia, Croatia, Serbia, the Netherlands, Romania and Bulgaria, and will take Cargounit's Siemens electric loco fleet to 36 Vectrons and six Smartrons.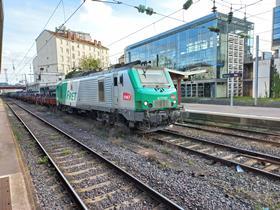 The government has authorised all rail operators in France to buy electricity from suppliers other than SNCF Réseau from June 1. Operators currently pay SNCF Réseau €473·51 per MW, but according to the government they will now be able to pay €150 to €200 per MW.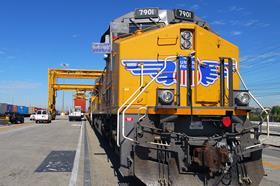 On May 11 Union Pacific released its annual Building America Report, setting out progress toward its safety, sustainability, corporate accountability and community engagement goals.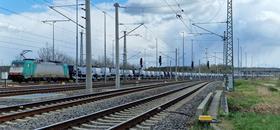 At the Transport Logistic trade fair CFL Cargo and Bertani Trasporti announced plans to launch a twice-weekly rail connection between the inland port at Gliwice in Poland and Marckolsheim near Colmar in France. Traction is to be provided by CFL Cargo in Germany and France, and by DB Cargo Polska in Poland.
On May 8 CN announced a public debt offering of C$550m 4·15% notes due 2030, C$400m 4·40% notes due 2033, and C$800m 4·70% notes due 2053. The net proceeds will be used for general corporate purposes, which may include the redemption and refinancing of outstanding indebtedness, share repurchases, acquisitions and other business opportunities.