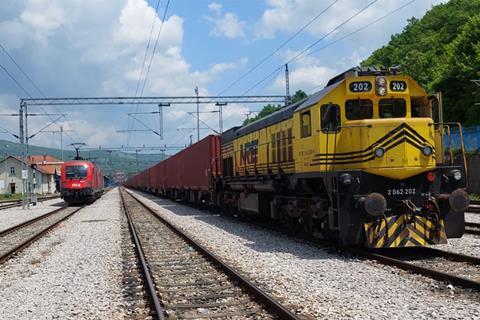 On May 19 Rail Cargo Group subsidiary Rail Cargo Carrier Southeast operated its first train in Serbia, from Dimitrovgrad to Šid. The train was transporting containers from Halkali near Istanbul through Bulgaria, Serbia, Croatia, Slovenia and Austria to Giengen in Germany.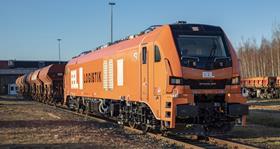 BBL Logistik has agreed a long-term full-service lease of a third Stadler EuroDual electro-diesel locomotive from European Loc Pool. The operator has been using one since December 2021, and a second is scheduled to be delivered in July.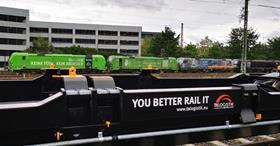 FS Group's TX Logistik business has ordered further 115 Tatravagonka T3000 double pocket intermodal wagons for delivery from late summer. Announcing the order on May 23, TX Logistik said the T3000 is increasingly becoming the standard wagon for intermodal transport, able to transport semi-trailers and containers at up to 120 km/h and being 'particularly well adapted' to its NiKRASA system for loading non-craneable semi-trailers onto wagons.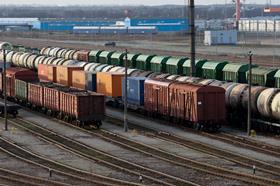 Citing a need to adapt to a 'significant reduction of freight volumes', Estonia's Operail now offers freight service for small consignments only between major terminals; it said small-scale freight at the Jõgeva, Ülemiste, Keila and Kehra terminals is currently not economically viable. Regular weekly services from Valga/Koidula and Narva to the Port of Paldiski are being introduced to serve wagon-load customers, and large freight projects can still be undertaken on an individual basis.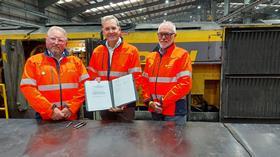 Tasmanian and TasRail are the latest signatories to a national memorandum of co-operation through which rail operators, suppliers and transport ministers aim to work together to make rail more interoperable across Australia. TasRail Chairman Stephen Cantwell said this 'increases the potential for innovation, local manufacturing, and skills and training standardisation', and 'while we are physically disconnected from mainland rail networks, we recognise the importance of being able to quickly and efficiently move equipment and personnel between jurisdictions.'
'Delivering Supply Chain Success with Rail Innovation & Sustainability' is the them for the Midwest Association of Rail Shippers' summer meeting, which is to be held in Lake Geneva, Wisconsin, on July 10–11.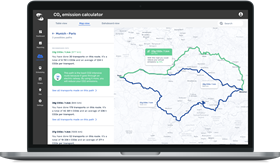 Rail freight management software developer Everysens has raised €6m in a Series A round structured by Alter Equity. The deal also involves the regional investment fund Rev3 Capital and existing business angels. The funds raised will enable Everysens to invest in R&D and strengthen its presence in in Germany, Austria and Switzerland.