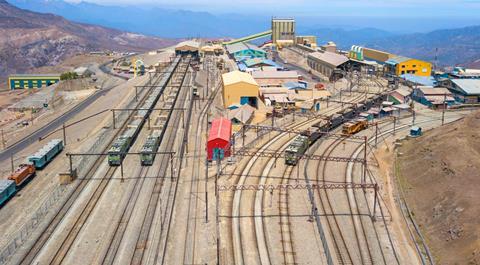 Chilean copper miner Codelco is testing automated rail operation of ore trains at its El Teniente mine, with trains operating automatically on the 80 km route from the mine to Rancagua. Driverless operation is planned by 2025.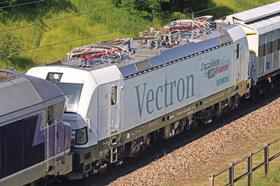 A Siemens Mobility Vectron locomotive has been delivered to Plouaret in France as part of the process of obtaining approval for use on the French main line network.
The New York state assembly has passed a bill requiring waste transported by rail to be covered with hard lids to stop spillage and the emission of noxious gasses.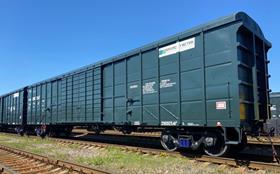 Eurologistik has awarded United Wagon Co a contract through Russian leasing company GTLK for the supply of 100 Type 11-6874 high capacity covered vans with 25 tonne axleload bogies.
From June 1 Union Pacific has expanded its services at Barbours Cut Container Terminal at Port Houston to enable containers to be loaded directly onto wagons for transport to Denver, Salt Lake City, Oakland, Los Angeles and El Paso. This eliminates the need for containers to be moved 45 km by road to Houston for loading onto trains.
The needs of the intermodal sector at a time of global instability was the main topic of Hupac Group's annual Intermodal Forum in Lugano on May 26. CEO Michail Stahlhut said a 'toxic cocktail' is being created by an 'unprecedented number of negative external factors', including high energy costs, the Russian war against Ukraine, and rail bottlenecks and construction works, especially in Germany. There is also strong competitive pressure from road transport.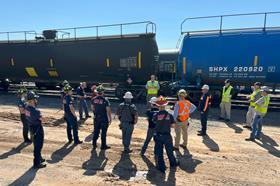 OmniTRAX worked with the Short Line Safety Institute to hold a two-day hazardous materials exercise at the Panhandle Northern Railroad which combined classroom training with a simulated emergency using the SLSI Safety Train. Training included preparedness, response plans, first responder co-ordination, community engagement, reporting, agency notification and emergency response command structures.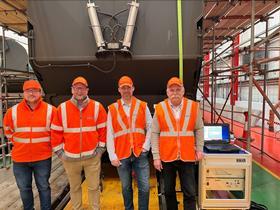 WH Davis has invested £70 000 in two digital automated wagon brake test rigs which the company believes are a first in the UK freight sector. A unit is connected to a wagon and then runs through a range of brake tests automatically, removing the risk of human error. The results are recorded to a database or a paper record. One unit will be used for new build wagons, and the other has been installed at Davis Wagon Services' Ferrybridge maintenance depot.
Canadian Pacific Kansas City has added 1 000 new 53 ft refrigerated intermodal containers to its network, more than doubling CPKC's existing fleet and offering more shipping options on its Mexico Midwest Express Series premium intermodal service.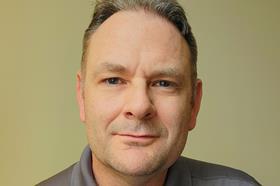 The US Short Line Safety Institute has appointed Ryan Risdon to the new position of Manager, Programme Support for its safety culture and hazardous materials training activities. 'He brings significant and diverse experience in managing the challenging environment of railroading from both the employee and contractor perspectives. In addition, his more than 15 years as a firefighter/emergency medical technician volunteer will provide meaningful insight into how we can best serve the training needs of emergency personnel who may be called to the scene of a railroad incident', said Executive Director Tom Murta.