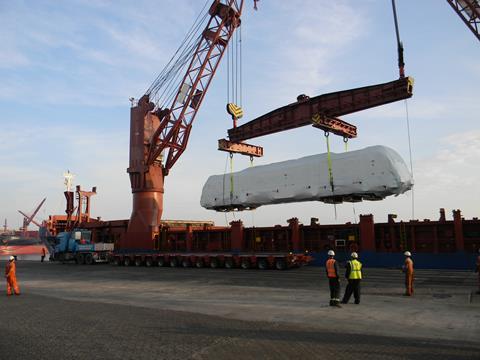 On June 3 Uruguay's Portren took delivery of the first five of seven Euro4001 diesel locos ordered from Stadler Valencia for use on cellulose trains on the Ferrocarril Central corridor running north from Montevideo.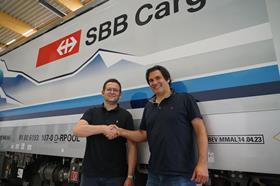 On June 1 Railpool handed over the first of five Siemens Mobility Vectron A22 locomotives which SBB Cargo International has leased for 10 years. They will initially be used in the Netherlands and Germany, before full approval is sought for the entire corridor between Rotterdam and Italy.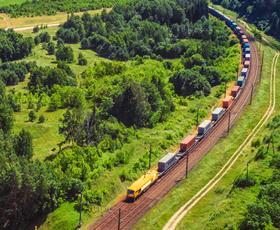 On June 15 Lithuania's LTG Cargo began regular twice-weekly intermodal services between Kaunas and Sławków near Katowice in Poland. Until now services ran on request. There is an intermediate stop at the Pruszków yard near Wraszawa, and connections to destinations across Europe.
ADIF, Rail & Truck, logistics group Pantoja and the port of Sevilla signed an agreement on June 7 for a 'rail motorway' service to move semitrailers between the port's Guadalquivir terminal and Madrid-Abroñigal from 2025, later moving to Vicálvaro once expansion of the facilities is completed. Traffic is estimated 32 000 semitrailers/year by 2026.
The six-month transitional period for the application of the 2023 edition of the Regulation concerning the International Carriage of Dangerous Goods by Rail ends on June 30.
Iarnród Éireann has begun transporting containers of medical products from Ballina to Waterford for Baxter Healthcare and XPO Logistics. Planning is underway for a rail connection to the Baxter Healthcare site in Castlebar, with traffic envisaged at more than 20 containers/day. 'We know Baxter and others are ambitious to do more, which is why our Rail Freight 2040 Strategy envisages a five-fold increase in rail freight services', said Glenn Carr, IÉ's Director of Commercial Business Units. 'We are working with industry, logistics companies, and government agencies to develop the infrastructure and ensure the policy framework exists to meet this demand.'
David W Ferryman has joined short line group Anacostia Rail Holdings in the new position of Chief Operating Officer. He spent five years at rail supplier Evraz Rocky Mountain Steel, and was previously VP Engineering at CN. 'He has held a rare combination of senior posts in operations, technology, finance and business development in and out of the railroad industry', said Anacostia CEO Peter Gilbertson.