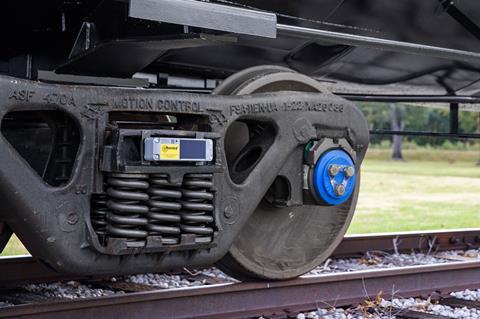 Amsted Digital Solutions is now offering its IQ Series gateway for real-time wagon monitoring in the Bogie IQ configuration, which provides frequent monitoring for wheel tread defects as well as real-time monitoring of brake slide.
The European Commission has approved under the EU Merger Regulation the creation of a joint venture by Samskip, Duisburg Hafen and TX Logistik to operate the Ziel rail and road freight terminal in Krefeld-Uerdingen. The Commission concluded that there are no competition concerns because of the limited impact on the market.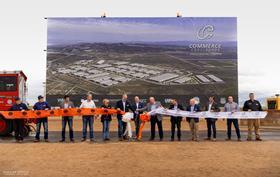 Developer BZI and the Utah Inland Port Authority held a groundbreaking ceremony on August 22 to launch construction of the Commerce Crossroads industrial park and inland port in Cedar City. The first tenant is RailSync, which will provide rail services at the site.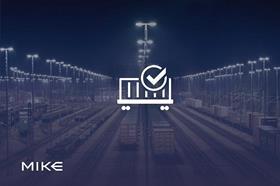 Construction materials companies Omya and Rohrdorfer are the pilot customers for a block train ordering system which uses ÖBB Rail Cargo Group's MIKE digital assistant. All stakeholders can see and check the current status of scheduled trains at any time, and order data can be amended quickly without the need for e-mail or phone messages or 'endless Excel lists and laborious agreements'.
STG Logistics is to expand its port-to-door intermodal network to include Vancouver, Calgary, Edmonton, Winnipeg, Moncton and Halifax. It will use its fleet of 15 000 GPS-equipped 53 ft intermodal containers and proprietary Rail Optimizer system. Routes to Mexico will use Union Pacific's Falcon Premium and Eagle Premium services.
Australian operator Pacific National now offers a web-based carbon emissions calculator, enabling customers to input volumes and load types to calculate the environmental benefits of using rail instead of road.
CPB Contractors, John Holland and McConnell Dowell have been shortlisted for work at the final eight Inland Rail construction locations in the Australian state of Victoria. The preferred bidder will be announced in mid-2024, with Tranche 2 construction starting from 2025.
US short line group Patriot Rail has acquired the Hobo Railroad and the Winnipesaukee Scenic Railroad which operate tourist passenger trains in New Hampshire. 'It is time to pass this extraordinary legacy on to Patriot Rail, which has the experience, commitment, and ability to take this wonderful tourist operation to even greater heights', said previous owners Brenda Clark, Ben Clark and Jennifer Franz on August 22. Patriot Rail also operates the Blue Ridge Scenic Railway in Georgia.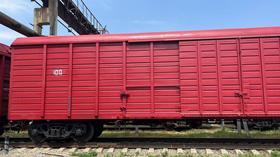 Russia's Kuban Steel Structures factory has manufactured its first 100 Type 11-9586 vans, with production expected to reach 1 700 over the next two years. The factory has been established through a 210m rouble investment in the site of the former Armavir Machine Building Plant.