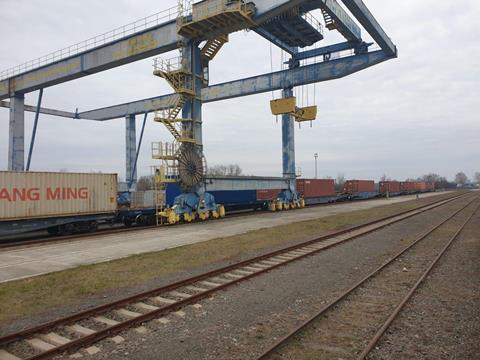 SLOVAKIA: National freight operator ZSSK Cargo and its subsidiary Bulk Transshipment Slovakia operated their first intermodal block train through the Dobrá transhipment terminal on the Ukrainian border last month, having taken back management, marketing and operation of the facility at the beginning of the year.
Russian intermodal operator TransContainer had agreed a 15-year lease on the 18 ha site in December 2008, with a view to opening up a Eurasian landbridge corridor serving central and southern Europe. However the conflict between Russia and Ukraine resulted in freight being routed via Belarus or Kaliningrad, reducing the volume of containers handled at Dobrá.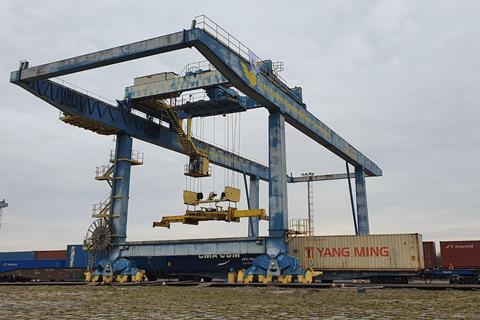 After Russian Railways sold its majority stake in TransContainer to specialist Delo Group in December, the company decided to withdraw from the Slovakian market, winding up its local subsidiary and ending its lease on the terminal five years early.
In addition, ZSSK Cargo said some existing and potential clients had expressed a preference for Slovakian management of the terminal.
ZSSK Cargo said it now hopes to exploit the full potential of the terminal and take advantage of its close proximity to transhipment facilities at Čierna nad Tisou. 'With the usual border terminals being full, Dobrá will provide much needed capacity', said Chairman Martin Vozár. 'It might also help to ease the congestion at Polish cross-border stations.'
The terminal is open to all road and rail customers. It offers a storage area exceeding 100 000 m2, with four 1 435 mm and four 1 520 mm gauge tracks and two gantry cranes providing a transloading capacity of more than four trains a day.