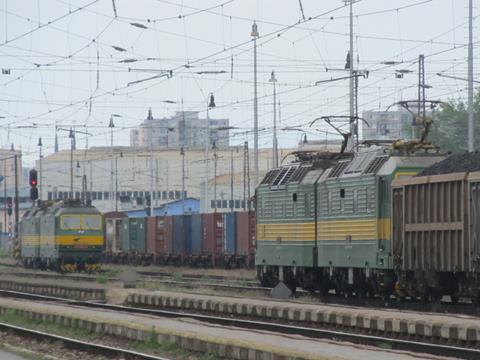 SLOVAKIA: Competition authority PÚSR gave a final approval for the wagon sale and leaseback deal between national rail freight operator ZSSK Cargo and leasing company VTG on May 12.
The entry of a strategic partner to Cargo Wagon is part of a plan to consolidate the freight business which the government adopted in July 2013 in order to raise funds for investment.
Under the terms of the agreement signed on March 5, VTG (which bought the original winner of the deal, AAE Cargo, in January 2015) and Maltese investment fund Solveq Funds SICAV plc will each get an equal share in a 66% stake in ZSSK Cargo's newly-formed joint-venture company Cargo Wagon. ZSSK Cargo will retain a 34%. The parties have also signed a shareholder agreement covering their relationship.
The ownership of 12 342 wagons will be transferred from ZSSK Cargo to Cargo Wagon, which has committed to lease 8 216 vehicles back for eight years at €10·35 per wagon per day, with an option for a further eight years. The remainder will be released for use elsewhere or scrapped. A bank loan has been agreed to pay part of the commission for transferring the wagons. ZSSK will subsequently receive €217m for the sale of the fleet, which will be used to reduce its €320m debt.
The parties are jointly investing a total of €7m in the equity of Cargo Wagon; the minimum price had been set at €6·6m. They have also agreed that further funding to acquire and modernise the fleet at an estimated cost of € 180m will be raised from an international banking syndicate. The wagon fleet will be managed from VTG's branch office in Wien.