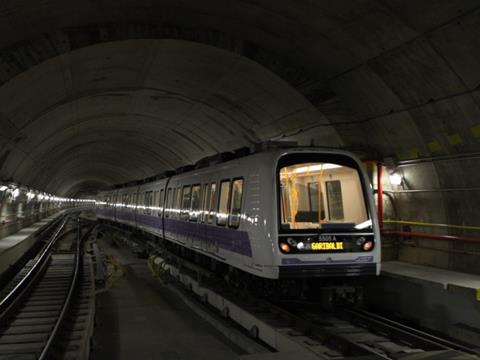 ITALY: State railway group FS is to acquire its first stake in a metro line, with the signing of an agreement to purchase a 36·7% holding in Milano metro Line 5 concessionaire Metro 5 SpA from Astaldi for €64·5m. Astaldi will retain a 2% stake.
FS Chief Executive Renato Mazzoncini said the transaction announced on December 12 forms part of the state railway group's strategy of expanding into the wider transport market, which had been set out in a 10-year business plan published on September 28. 'It is the first time that a metro becomes part of FS Italiane's portfolio', he said.
The deal is subject to regulatory approval. Astaldi is being advised by law firm Ashurst, whose Milano-based partner Franco Vigliano said the sale was 'a milestone in the secondary market for infrastructure in Italy'.
The 12·8 km automated Line 5 runs from Bignami Parco Nord to San Siro Stadio, serving 19 stations. It was built and is operated under a concession awarded to the Metro 5 consortium of Astaldi (38·7%), Ansaldo STS (24·6%), AnsaldoBreda (now Hitachi Rail Italy) (7·3%), Alstom (9·4%) and Milano transport operator ATM (20%). The first phase opened in February 2013.
Astaldi Chairman Paolo Astaldi said the sale of the majority of the construction contractor's stake in the consortium was the latest step in an asset disposal programme, and the result of 'careful selection' of the offers it had received.