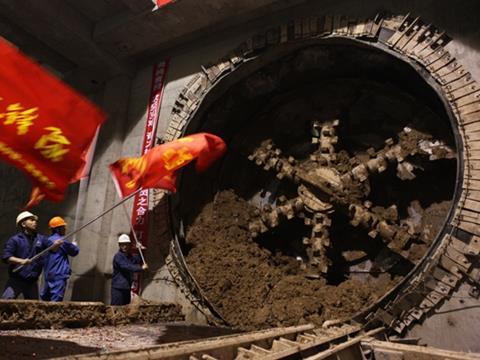 CHINA: The National Development & Reform Commission has approved plans for the further development of the Xi'an metro. One new line and further phases of two more are among the projects approved, in addition to revised plans for Phase 2 of Line 5 and Phase 2 of Line 6, which were included in the city's 2013-21 metro plan.
The NDRC has approved the 25·2 km Lintong Line that would run between Fangzhi and Taihan Avenue with 15 stations. The cost is estimated at 15bn yuan and the line is due to be completed in 2021.
Also approved is Phase 2 of Line 5. At 20·1 km, this would serve 13 stations and be built at a cost of 9·5bn yuan. Completion is planned for 2020.
Phase 2 of Line 6 would span 19·8 km with 16 stations. The line is due to be completed in 2021 at a cost of 14·36bn yuan.
Work on all three lines is due to start this year, with 40% of funding to come from the central government. It is envisaged that all lines would use six-car Type B trainsets.
Xi'an currently has two operational metro lines. City authorities are planning a seven-line network of 243·2 route-km by 2021.