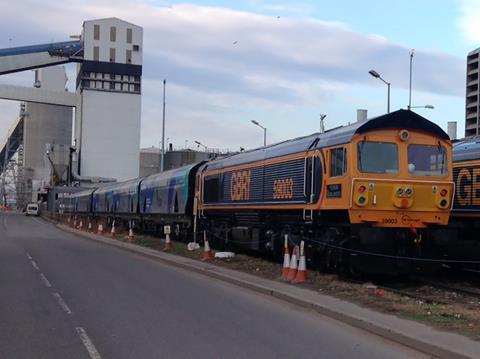 UK: GB Railfreight is to implement Ideagen's Coruson cloud-based compliance management software, which it expects will help improve safety, reporting and risk management and ensure that risk-based decisions are taken using the most recent and accurate data.
Coruson will also provide a direct link to the Safety Management Intelligence System which is being rolled out by rail safety and standards board RSSB.
'Coruson will allow us to improve and modernise the management of business information, safety reporting and compliance, removing duplication of effort, human error and also increasing the speed at which we can get information', said Stuart Anderson, Safety Environment & Quality Manager at GB Railfreight.
Rob Clinton, Ideagen's Vice-President, Rail, said the deployment of Coruson would 'streamline GB Railfreight's entire safety management, compliance reporting and business information management processes for over 680 staff members up and down the UK, allowing them to make the correct, risk-based decisions based on the most up-to-date and accurate data available'.