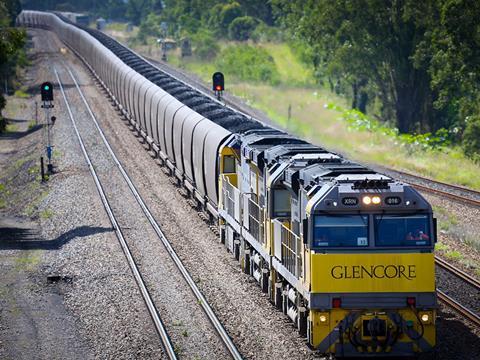 AUSTRALIA: Genesee & Wyoming Inc announced on December 1 that its subsidiary Genesee & Wyoming Australia had completed the acquisition of Glencore Rail for A$1·14bn. GWA had concurrently issued a 49% equity stake to funds managed by Macquarie Infrastructure & Real Assets.
The acquisition of GRail, Australia's third-largest coal haulage business, has included 30 locomotives and 894 wagons formed into nine trainsets. GWA has entered into a long-term 'take or pay' contract with Glencore Coal Pty Ltd to haul all coal produced at the company's existing mines in the Hunter Valley to the Port of Newcastle.
According to G&W, the acquisition 'strengthens GWA's nationwide footprint in Australia, adding a significant presence in the Hunter Valley coal supply chain and complementing GWA's existing intermodal, agricultural and mining business in South Australia and the Northern Territory'.