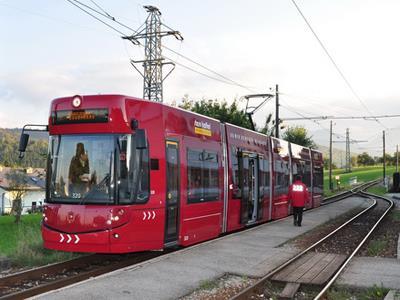 AUSTRIA: Gmunden council has given its backing to a proposal to divert the Traunseebahn local railway from its current terminus at Seebahnhof to Klosterplatz closer to the town centre.
The 14·9 km metre gauge electrified line from Vorchdorf to Gmunden is operated by Stern & Hafferl and recently celebrated its centenary. The planned extension would be funded from national and Land sources, with a contribution from hotel company Asamer.
In the longer term the service could be extended around 700 m from Klosterplatz over the bridge across the River Traun to Franz-Josef Platz. This would enable through running onto Gmunden's 2·3 km tram line between the town centre and ÖBB station, reviving proposals which date back to when both lines were first planned.