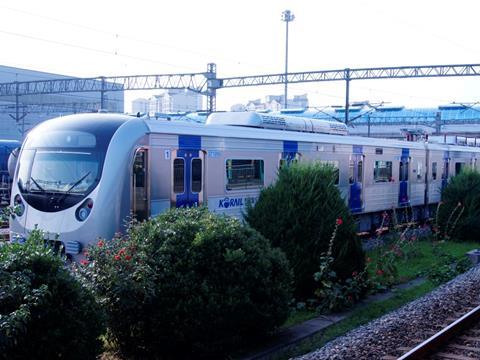 SOUTH KOREA: The first 55 km section of the east-west Gyeonggang Line opened on September 24, serving the southeastern suburbs of Seoul.
Partly following the alignment of a former narrow-gauge route, the line runs southeast from Pangyo station on the Sin Bundang line to Icheon and then turns east to Yeoju, serving 11 stations. Interchange is provided with the Bundang Line at Imae. Services are initially being operated by a fleet of 12 Class 371000 EMUs.
The next section would take the cross-country line east Yeoju to Gangneung near the east coast. This is currently under construction and expected to open before the end of 2017, ahead of the 2018 Winter Olympic Games.
Longer-term plans include a westwards extension of the Gyeonggang Line across the southern part of the Seoul conurbation from Pangyo to Wolgot in the south of Incheon. This extension would provide interchange with KTX high speed services at Gwangmyeong.