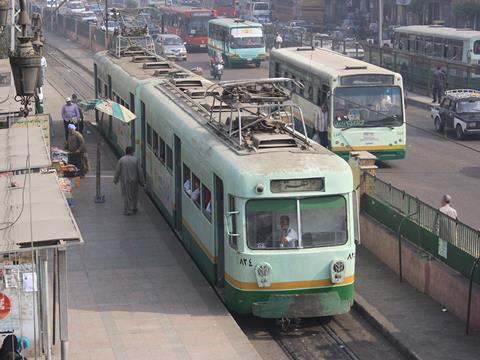 EGYPT: The Ministry of International Co-operation and the European Bank for Reconstruction & Development have signed a memorandum of understanding which could lead to EBRD contributing US$250m to a planned US$500m rehabilitation of the out-of-use Heliopolis tramway between Ramses station and the Almaza district of Cairo.
The memorandum is an early stage in the process, and timescales are still to be agreed. EBRD said it expects to provide a sovereign loan of up to US$125m to finance infrastructure works which would be implemented by the National Authority for Tunnels, while a second tranche of up to US$125m would be provided 'potentially to a private company for the procurement of rolling stock and for the operation and maintenance of the fleet'.
In preparation for the proposed revival, the Bank is to provide a grant from its Infrastructure Project Preparation Facility to fund a feasibility study and conceptual design. It will also seek to mobilise grant funding for implementation.
A declaration of intent for France to support Egyptian tram and metro projects was signed by the Minister of International Co-operation and the French ambassador when France's President Hollande visited Cairo during April. Agence Française de Développement would contribute €80m for rehabilitation of 12 km of the Heliopolis tramway.