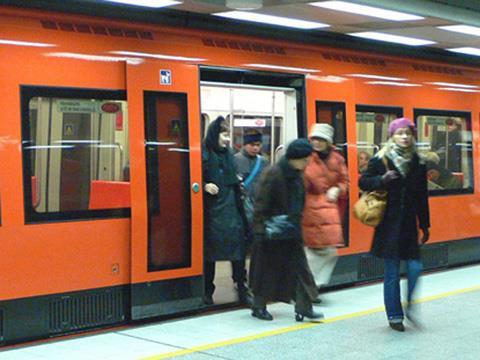 FINLAND: Helsinki city transport operator HKL signed a €100m contract with Siemens Mobility on December 11 covering the complete resignalling of the capital's 21 km Y-shaped metro paving the way for fully-automatic operation by 2013.
HKL has been looking at driverless operation for some time, and HKL Chief Executive Matti Lahdenranta said it was an ideal time to switch over as the metro's control systems need to be renewed. The conversion is to be undertaken without any interruption to revenue operations.
Under the contract Siemens will supply its Trainguard MT automation equipment, based on an Airlink radio communications channel, plus Vicos CBTC controls, Sicas interlocking and its SiwiMedia onboard communications package, as well as a dynamic passenger information system for the stations.
HKL envisages that 51 of its existing 54 trainsets supplied by Strömberg and Bombardier will be retrofitted for automatic operation.
The 17 stations will be provided with 1·7 m high platform-edge screens and gates that will have to be synchronised with both types of train. The gates are to be installed in two phases, starting with a pilot programme at two or three stations.
The contract also includes an option covering the signalling and ATO equipment for the planned western extension of the metro to Espoo.