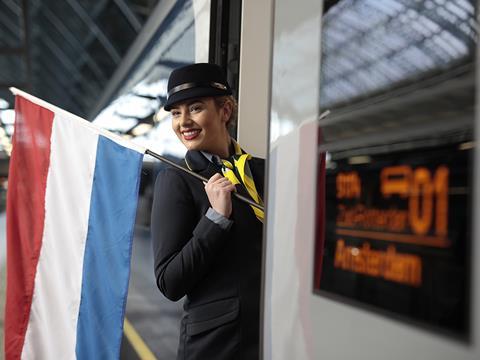 EUROPE: The international agreement which would permit the operation of through passenger services between the Netherlands and the UK is expected to be signed in October, State Secretary for Justice & Security Ankie Broekers-Knol told the Dutch parliament's lower house on September 25.
Eurostar told Railway Gazette International 'we look forward to moving forward with the direct connection as soon as possible', but did not commit to a date.
The agreement between the Netherlands, Belgium, France and the UK will cover the legal procedures and border formalities required to travel to the UK, which is outside the Schengen zone.
Passengers can currently use Eurostar services to travel directly from London to Rotterdam and Amsterdam. However, travelling in the opposite direction requires the use of Thalys services from the Netherlands to Brussels Midi, where passengers must disembark to pass though border and security checks before boarding a Eurostar train to the UK.
Broekers-Knol cautioned that NS and Eurostar still need to undertake some work before the launch of through services, adding that a no-deal Brexit could cause problems.