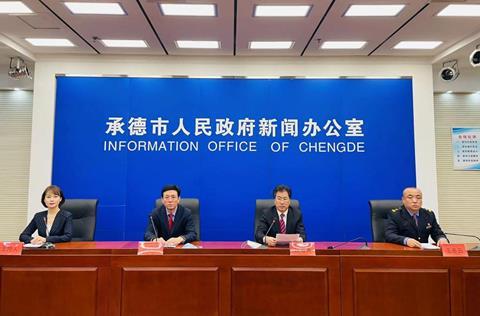 CHINA: The 192 km Beijing Chaoyang –- Chengde high speed line opened on January 22, completing the 1 198 km Beijing – Shenyang – Harbin corridor.
There are initially 12 trains a day each way on the latest section, operated by CR400BF-G trainsets running at 300 km/h, although the alignment is designed for 350 km/h. There are seven stations, with the design of the stations in the Chengde area inspired by local history and culture.
The corridor has been built as part of the national 'eight vertical and eight horizontal' trunk line development strategy, and was formally given the go-ahead on October 30 2009. The Shenyang – Harbin section opened on December 1 2012, followed by Shenyang – Chengde on December 29 2018.
The fastest journey times from Beijing Chaoyang station are now 2 h 44 min for the 698 km to Shenyang and 4 h 52 min to Harbin.
Zhao Zhigang, director of Planning & Statistics at China Railway Shenyang Group Co Ltd, said the opening of the Beijing to Chengde section in the first year of the 14th Five Year Plan marked an important milestone for the development of northeast China.
'Northeast China is the nation's industrial cradle and main granary', said Geng Lingqian, deputy director of the operator's passenger department. 'This high-speed railway service will meet the needs of the public for better travel service, provide more freight capacity and promote economic development.'