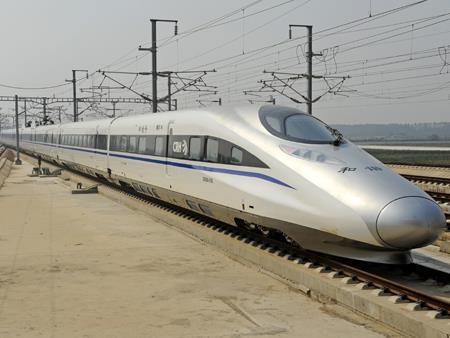 INTERNATIONAL: Plans for a joint international high speed railway research laboratory have been announced by the UK's University of Birmingham and China's Beijing Jiaotong University, which signed a research co-operation agreement on September 17.
The laboratory would be run jointly by the Birmingham Centre for Railway Research & Education and the State Key Lab of Rail Traffic Control & Safety, and is expected to form part of a wider UK-China high speed rail research platform bringing together experienced researchers from other institutions.
'The UK has a long history of research into railway technologies', said Hairong Dong, Professor in Railway System Control and Deputy Director of the International Office at BJTU. 'China has achieved rapid development over the last decade in the areas of high speed rail and developed leading railway technology. The set-up of the joint high speed railway research centre will help to enhance the global leadership of the two countries in the area of high speed rail.'
The two universities have already undertaken academic exchanges through joint research projects funded by the two governments and the rail industry. A Sino-UK Higher Education Research Partnership for PhD studies supports the exchange of six researchers and six students working on technologies to improve capacity and reduce energy consumption on metros. In May, the University of Birmingham signed a research and education co-operation agreement with the rolling stock manufacturer CSR Sifang.