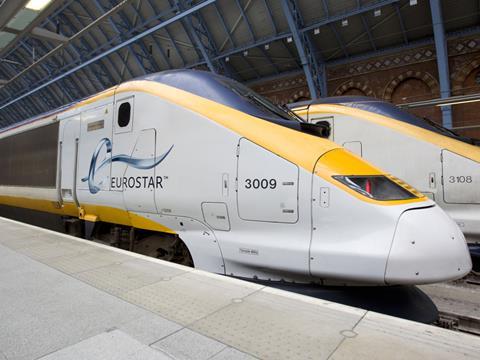 EUROPE: Cross-Channel high speed train operator Eurostar has reported a 'challenging' second quarter of 2016, with passenger numbers down 3% on the same period the previous year to 2·7 million, and sales revenues 10% lower at £208m.
There was a 'slowdown in business travel' in the run-up to the UK's referendum on EU membership, Eurostar CEO Nicolas Petrovic said on July 29, and 'the uncertainty following the vote to leave, combined with the Brussels terrorist attack, has continued to dampen demand. At the same time, as a business trading on both sides of the Channel, a drop in the pound typically drives an increase in demand for leisure travel from the Continent as customers take advantage of lower cost trips to London.'
There has been a continued slowdown in traffic from world markets, in particular the USA and Japan, although June saw a 2% increase in travellers with an increase in demand during the Euro 2016 football competition.
The new Eurostar business lounge at Paris Nord is to be opened 'towards the end of 2016', as part of an upgrade of Eurostar and other facilities at the station.