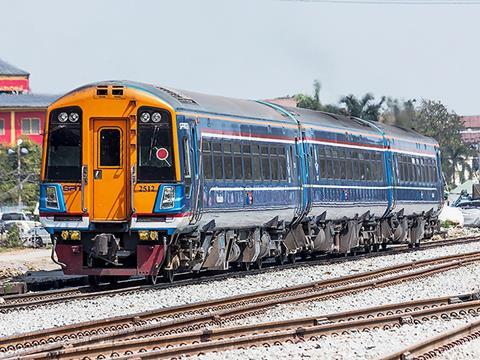 THAILAND: Officials from Thailand and China signed two co-operation contracts for the planned Bangkok – Nakhon Ratchasima high speed railway project on the sidelines of the three-day BRICS Summit in Xiamen, which ended on September 5.
The contracts are worth 5·2bn baht and cover 'design and supervision' tasks for the new railway. The planned 1 435 mm gauge high speed line would be designed to Chinese standards for operation at up to 250 km/h, and would cover a 252 km route between the two cities.

The long-delayed project will be financed wholly by Thailand, at a cost estimated to be 179bn baht. But project delivery and railway systems will be covered by Chinese organisations, under the terms of a bilateral agreement. The agreement has proved controversial in Thailand, but the project was approved by the Thai cabinet in July.
Prime Minister Prayuth Chan-o-Cha was invited to participate in the BRICS summit by Chinese President Xi Jinping, having been left off the list of invitees for a high-profile 'Belt and Road' infrastructure conference in May. Observers had viewed this as a snub for the failure to launch the high speed project.

The Bangkok – Nakhon Ratchasima scheme is the latest iteration of a proposal that would originally have been Chinese-funded and connected with the railway now being built from China into Laos. However, negotiations on an extension of the trans-Laos railway into Thailand are reported to have collapsed when Chinese officials discovered that the Thai government was pushing ahead with double-tracking the existing metre-gauge railway between Bangkok and the border city of Nong Khai.