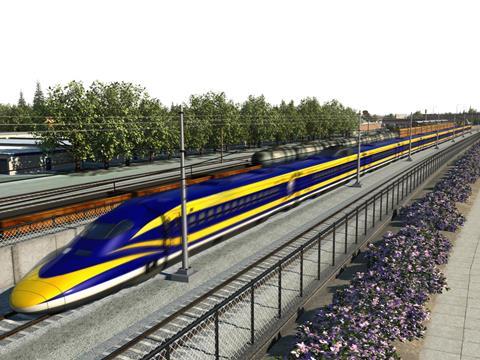 USA: California High-Speed Rail Authority announced on October 6 that the DB Engineering & Consulting USA consortium has submitted the highest-scoring proposal for the Early Train Operator services contract.
The winner of the ETO contract would provide CHSRA with an operating perspective during the planning and procurement of civil works, rolling stock and facilities, with the aim of ensuring that the high speed line will be attractive to passengers while minimising operating and maintenance costs.
The CHSRA board is expected to approve the award of the contract at a meeting to be held on October 19. The performance-based ETO contract would be worth up to $30m for the first phase.
CHSRA had received five responses to the request for qualifications which it issued on December 16 2016, and four responses to the request for proposals released on June 16 2017.
The highest-scored consortium comprises DB International USA, Deutsche Bahn, Alternate Concepts and HDR Inc.
The second-ranked proposal was submitted by a Spanish consortium of national operator RENFE Operadora and infrastructure manager ADIF, along with Globalvia Inversiones.
The third-ranked offer came from the FS First Rail Group, comprising Italian state railway group FS Italiane with operator Trenitalia and infrastructure manager RFI; CentoStazioni; UK operator First Group and consultancies Italferr and McKinsey & Co.
In fourth place came the China HSR ETO Consortium of China Railway International, Beijing Railway Administration, China Railway Eryuan Engineering Group and China Railway Corp.
A request for qualifications had also been submitted by Stagecoach Group and Coach USA Administration Inc.