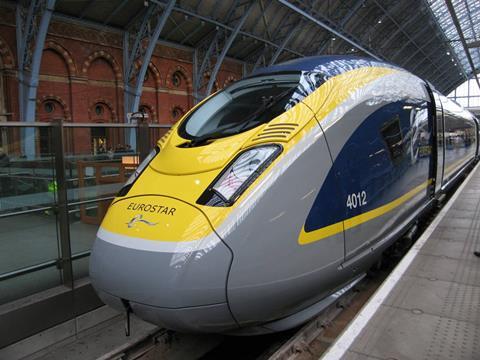 EUROPE: Eurostar International Ltd has reported a preliminary unaudited operating profit of £57∙6m for 2017, with sales revenue up 11% at £880m from £794m the year before. Passenger-journeys were up 3% at 10∙3 million from 10 million in 2016.
'Last year we saw a real revival in the US market combined with good growth in business travel', said Eurostar Chief Executive Nicolas Petrovic on February 28. The number of passengers from the USA was up by 26% in 2017, with business traffic up 8% on the year before.
'Following a positive performance in 2017 we are now well placed to expand our reach to the Netherlands', said Petrovic. Bookings are now open for the London – Amsterdam service due to start on April 4. 'With over 4 million passengers travelling by air every year between London and Amsterdam, the growth potential for the service and the overall market is significant', he added.