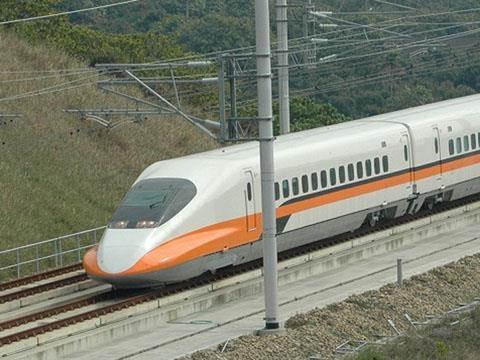 TAIWAN: The build-operate-transfer concession for the Taipei – Kaohsiung high speed line and an agreement for developments at stations were terminated with the signing of two agreements by the Ministry of Transportation & Communications and concessionaire Taiwan High Speed Rail Corp on July 27.
The agreements are designed to mitigate the effects of long-term losses. They will see government institutions increase their holdings in THSRC from 22·1% to a 63·9% controlling stake, while the holdings held by large private shareholders will decrease from 37·4% to 17·4%. The remainder of the shares are held by smaller investors. The government will have overall control, but the private shareholders will be represented on the board and THSRC will remain privately managed.
The government-managed High Speed Rail Construction Fund will provide NT$24·2bn of capital, with a further NT$5·8bn from state banks.
MOTC's Bureau of High Speed Rail said the north–south high speed line had become an indispensable means of transport, and would continue to provide high quality, safe and punctual services.