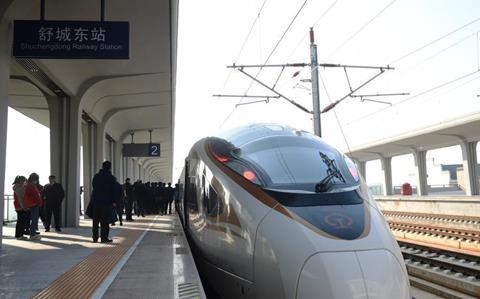 CHINA The 162 km Hefei – Anqing Passenger-Dedicated Line has been opened for revenue service, linking the capital of Anhui province with its second city of Anqing on northern bank of the Yangtse River.
Designed for 350 km/h operation, the line is intended to form part of a Beijing – Hong Kong high speed axis. The route diverges from the existing high speed station at Hefei Nan and loops to the west of Xizi Lake, entering Anqing from the northwest to form an end-on junction with the Anqing – Nanjing PDL. Intermediate stations are provided at Feixi, Shucheng Dong, Lujiang Xi, Tongcheng Xi, and Tongcheng Dong, while a triangular junction near Chalingzhen will provide the future connection towards Jiujiang and the south.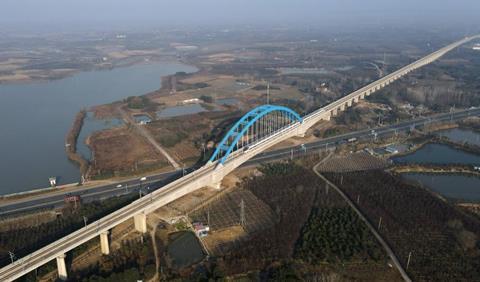 The line was authorised in November 2015 and construction started in November 2016. Tracklaying began in December 2019 and was completed by the end of March 2020. Construction of the Bianyuzhou bridge which will carry the second phase of the line across the Yangtse began in 2018.
China Railway began operating a limited service of five trains each way per day from December 22, offering a journey time of 1 h 20 min or 1 h 27 min depending on the number of intermediate stops. An enhanced schedule is expected to begin with the national timetable change on January 20.
Business class tickets for the single journey are priced at 310 yuan, first class 144 yuan, and second class 90 yuan.