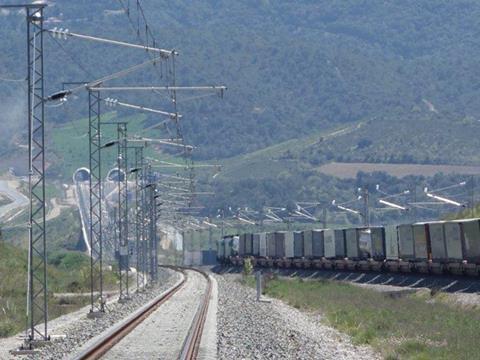 EUROPE: TP Ferro, the company which holds the concession to build, operate and finance the high speed line between Perpignan in France and Figueres in Spain, announced on July 17 that it was applying to be placed into administration on a voluntary basis. The application was made to the commercial court in the Spanish city of Girona.
TP Ferro says that it has been unable to reach agreement with its creditors and the governments of France and Spain on restructuring its debt which fell due on March 31. Talks on restructuring this debt, raised in 2005 to finance construction of the high speed line, have been underway since 2013.
The concessionaire is a 50:50 joint venture of Eiffage of France and ACS of Spain, and TP Ferro says that its shareholders have provided it with the means to continue operating the route to the same high levels of safety, capacity and punctuality.
TP Ferro stresses that administration 'does not necessarily mean the end of the concession business', with the company and its shareholders aiming to find quickly a permanent solution to the current instability and the 'unsustainable' financial model behind the concession.