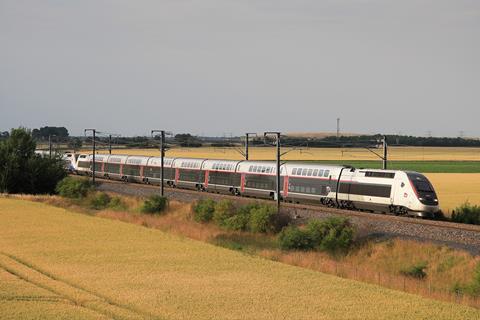 FRANCE: The government has established public corporations to handle the financing of three major high speed line projects.
The three are the Ligne Nouvelle Provence Côte d'Azur between Marseille and Nice, the Grand Projet du Sud-Ouest from Bordeaux to Toulouse, and the Ligne Nouvelle Montpellier – Perpignan.
To be run by representatives from the régions, départements and local authorities in the communities to be served by the three projects, the corporations will be tasked with raising funds for the construction of their respective lines and keeping track of the financial contributions due from the various communities that are expected to benefit. The corporations will primarily be financed by their constituent communities but may also benefit from taxes levied specifically to fund them.
Their powers and responsibilities will be akin to those of Société du Grand Paris, which is overseeing the financing and development of the Grand Paris Express automated metro network.
In addition to dealing with the finances, the three corporations will participate in the project steering committees with other key stakeholders. They will be signatories to the contracts with infrastructure manager SNCF Réseau and its station subsidiary SNCF Gares & Connexions, as well as the project managers, covering surveys, design and engineering work, as well as preliminary and primary construction of their respective lines.