SPAIN: Passenger services on a 75 km high speed line between Burgos and a junction with the Madrid – Valladolid – León line at Venta de Baños began on July 22, the day after a formal inauguration by King Felipe VI. It is planned that this will eventually form part of a high speed corridor to the French border.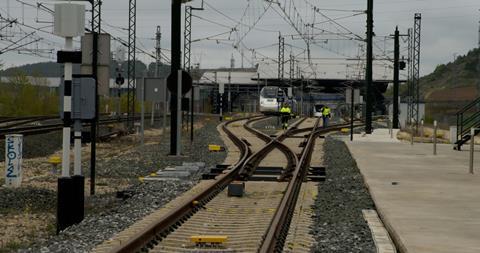 The new section of line is used by services from Madrid to Burgos, Vitoria-Gasteiz, Bilbao and Irún. The fastest AVE journey time between Madrid and Burgos has been reduced by 45 min to 1 h 33 min, while journey times on Alvia services from Madrid to destinations in the Basque region have been reduced by 38 min. Media Distancia trains continue to use the original line.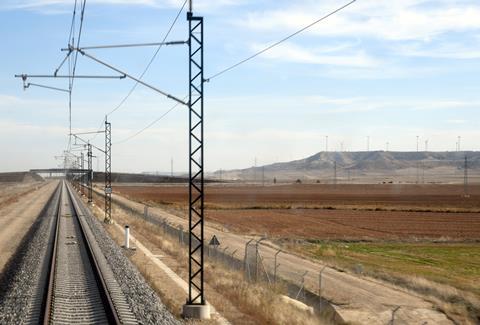 Construction contracts were awarded in 2009 for the 75 km line and a 4 km north-to-east chord at Venta de Baños. The 1 435 mm gauge alignment is designed solely for passenger services operating at up to 350 km/h, and has short gradients of up to 2·5%.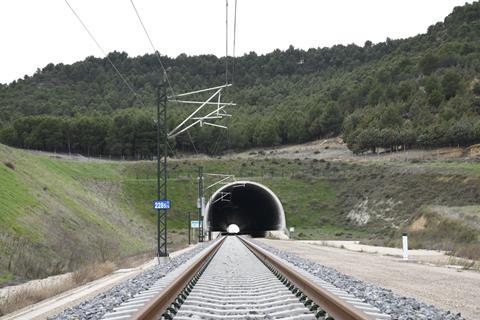 There are two tunnels, and low viaducts across rivers, the existing Valladolid – Burgos main line and major roads. The line single track, with provision for a second track.
The project included laying 1 435 mm gauge track on the Variante de Burgos mixed traffic line in the city. This opened in December 2008 with two 1 668 mm gauge tracks and space for a third track; the long term plan is to convert the Variante de Burgos to have one broad and two standard gauge tracks.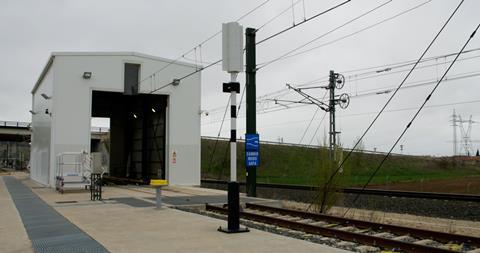 A gauge-changer to the east of Burgos station was installed by Azvi in 2016 at a cost of €7m.
The new line was completed in early 2020, five years behind schedule after problems with tunnel construction, the replacement of a concrete viaduct deck and work to rectify subsidence on a 550 m stretch near where the line crosses the A-62 motorway.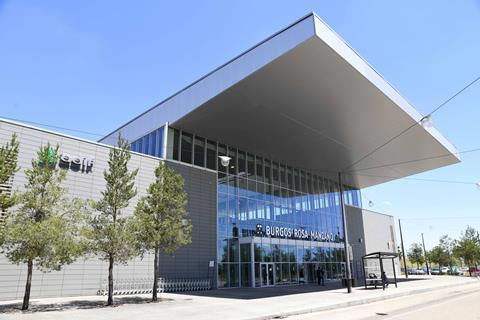 Infrastructure manager ADIF Alta Velocidad puts the total cost of the section of line at €759m, a substantial overrun on initial estimates.