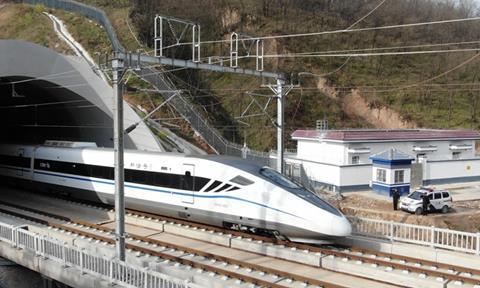 CHINA: High speed trains have begun serving the Ningxia Hui autonomous region in northwest China, following the inauguration of the 617 km Passenger-Dedicated Line between Yinchuan and Xi'an.
Under construction since 2015, the 18-station line has been built at a total cost of 80·5bn yuan. It has initially been authorised for operation at 250 km/h, but according to China Railway the maximum speed could be raised to 350 km/h in future.
Opening of the line has cut the journey time between the provincial capitals of Shaanxi and Ningxia from 14 h to 3 h. All provincial-level regions in mainland China have now been connected to the expanding high speed network, with the exception of the Tibet autonomous region.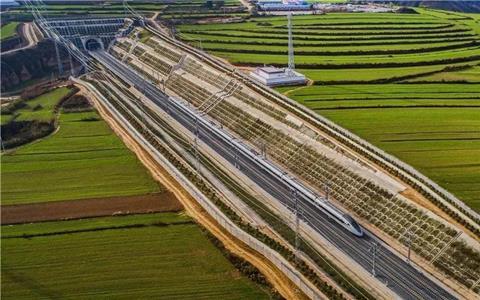 The new line connects at Xi'an with the high speed lines running southwest to Chengdu and northeast to Taiyuan and Datong, as well as the principal east-west corridor between Xuzhou, Lanzhou and Urumqi.
Two further high speed lines are already under construction in Ningxia. The Zhongwei - Lanzhou PDL will run southwest to the capital of Gansu, while the other line will run north and east to Baotou, connecting Ningxia with Nei Mongol.
· China Railway opened 2 900 route-km of high speed line during 2020, the state railway group reported on January 10, out of 4 933 km of new line completed during the year. This has lifted the total length of the Chinese network to 146 300 route-km, a 21% increase on the figure at the end of 2015. Of this, high speed lines now account for around 37 900 km. CR expects to complete a further 3 700 km of new line during 2021.