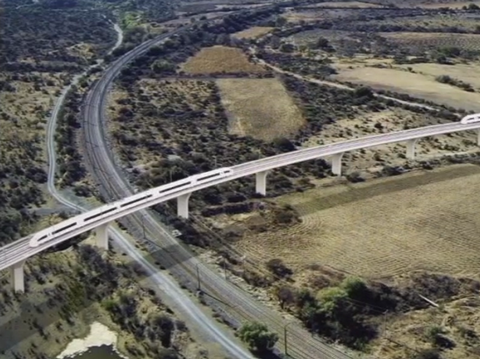 MEXICO: The federal government has decided to suspend 'indefinitely' the project to build a high speed line between Mexico City and Querétaro, Secretary of the Treasury & Public Finance Dr Luis Videgaray announced on January 30. The separate project to build a new railway for passenger and freight traffic between Mérida in the state of Yucatán and Puerto Venado in Quintana Roo has also been cancelled 'definitively'.
Public spending commitments were reviewed as part of an analysis of the likely impact of the worsening international climate on the Mexican economy, undertaken at the instruction of President Enrique Peña Nieto. Videgaray said that the international economic situation had deteriorated 'significantly' in recent weeks, due principally to a dramatic fall in oil prices as well as the effects of geopolitical instability on growth in certain regions.
The projects were cancelled or suspended due their likely impact on the public finances in 2015 and above all in 2016 and beyond, said Videgaray. He stressed that as the government produced its revised budget for 2016, it would work to develop new mechanisms that would encourage greater participation from the private sector and the financial markets in financing the national infrastructure programme.