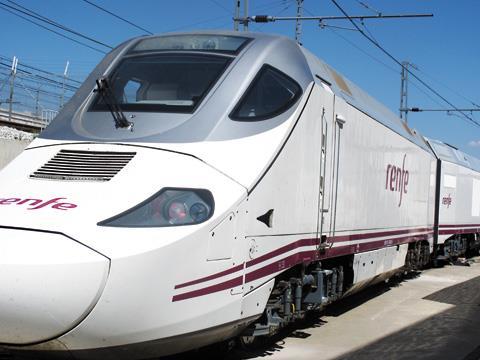 SPAIN: The Ministry of Development says that it remains on course to open in 2019 the first section of the high speed line between Madrid and Badajoz, in the Extremadura region close to the border with Portugal. With tracklaying now in progress, the first section to enter service with diesel traction would be the 177 km between Plasencia and Badajoz.
Electrification between Plasencia and the Portuguese border would follow in 2020, according to the ministry. Infrastructure manager ADIF has called tenders for design work.
At the eastern end of the route, with a budget of €975 000 the ministry has called tenders to undertake routing studies for a high speed alignment between Madrid and Oropesa. To be produced within a year, the preferred alignment would then be put out to public consultation and submitted to the environment ministry for its approval during the fourth quarter of 2018.
In addition to revising work undertaken in 2008, the study is to examine options for enabling the new line to serve Toledo, 'to increase potential demand', as well as Talavera de la Reina. It will also consider the infrastructure works necessary in the Madrid area to enable freight trains to use the high speed line to Extremadura.