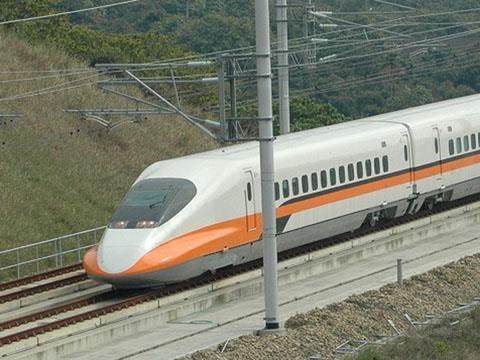 TAIWAN: Toshiba Infrastructure Systems & Solutions Corp has been awarded a contract to supply replacement electrical equipment for Taiwan High Speed Rail Corp's fleet of 30 Series 700T trainsets.
TISS will manufacture the equipment at its Fuchu site in Japan for delivery from the first half of 2021.
TISS supplied the original 25 kV 60 Hz electrical equipment for the 300 km/h trainsets which were built for the opening of the line in 2007 and under a subsequent order for four more which was awarded to a consortium of Kawasaki Heavy Industries and Toshiba Corp in 2012.
TISS supplied the line's substations and traffic control, communication, maintenance management systems, and provides associated maintenance services in cooperation with Toshiba Electronics Taiwan Corp.