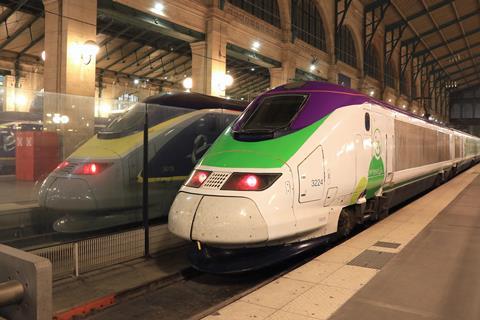 EUROPE: The Izy-branded low cost train service between Paris Nord and Brussels Midi is to end on July 10, Thalys has announced.
Launched by Thalys in 2016, Izy services use the conventional line from Paris to Arras and then LGV Nord and Belgium's LGV1 from Arras to Brussels, with lower fares but a journey time of 2 h 30 min compared to 1 h 22 min for Thalys services which use the high speed lines throughout
Izy services were suspended because of the Covid-19 pandemic, and since May 2021 a reduced service has been operated using normal Thalys trainsets rather than a specially branded former Eurostar set.
Thalys said the low-cost concept had been proven, but it has decided to reintegrate all services under its main brand to provide greater transparency for passengers and more services. All Izy staff will be reintegrated into Thalys.
On July 17 Thalys will launch permanent offers targeted at people under the age of 26, who were a key market for Izy. Prices will start at €24 for Paris – Brussels, €30 for Paris – Amsterdam and €27 for Paris – Köln.