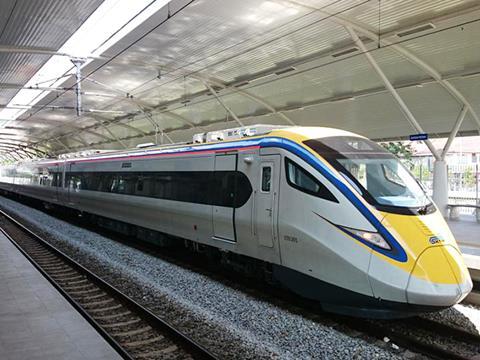 ASIA: Malaysian land transport commission SPAD and Singapore's Land Transport Authority have jointly launched a market-sounding exercise for the Kuala Lumpur – Singapore high speed rail project. The proposed 330 km line would offer a 90 min journey time between the cities.
The request for information issued on October 7 is intended to gauge market interest and gather industry opinion on commercial and technical aspects of the project. This would help to inform ongoing bilateral discussions and the future tendering process.
Responses are sought from companies and consortia interested in participating in the design, funding, construction, operation and maintenance of the line, and/or which have experience of large and complex infrastructure projects.
'This market-sounding exercise marks a major milestone in our HSR journey', said a joint statement issued by Malaysian Minister in the Prime Minister's Department Abdul Wahid Omar and Singapore's Co-ordinating Minister for Infrastructure & Minister for Transport Khaw Boon Wan. 'It is important for us to be properly informed of industry views. We want to use this exercise to gauge market interest in the project and solicit views on different models and approaches. The feedback is crucial in helping us refine and validate our options, which will in turn help ensure a successful tender process'.
High speed rail could 'catalyse economic growth, unlock new opportunities, and transform the way our peoples and businesses interact', said Khaw Boon Wan. However, 'there are many examples of countries that have failed in their HSR aspirations or their HSRs have run into serious financial problems. A common reason is the gulf between the government's ambitions and the market reality. This market-sensing exercise is intended to close that gulf.'