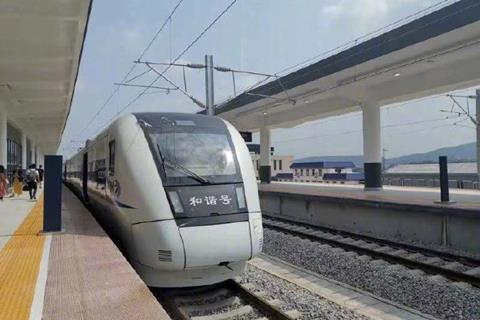 CHINA: The Meizhou – Chaoshan Passenger-Dedicated Line in Guangdong province opened for revenue service on October 11.
The 122 km line has seven stations at Meizhou Xi, Shejiang Bei, Jianqiao, Fengshun Dong, Jieyang, Jieyang Jichang and Chaoshan, where it joins the Shenzhen – Hangzhou PDL with trains from Meizhou continuing to Shantou.
Trains run at up to 250 km/h. The opening of the line almost halves journey times between Meizhou and Guangzhou to under 3½ h, and six high speed services between Meizhou and Shenzhen take under 3 h.