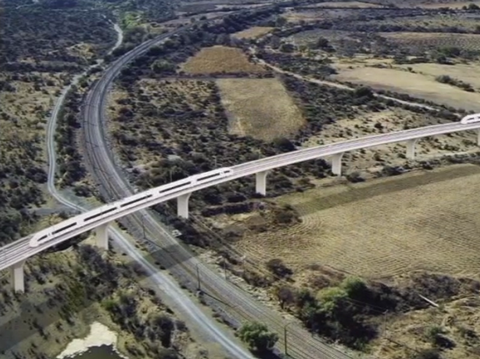 MEXICO: Tendering for the project to build a 210 km high speed line between Mexico City and Querétaro began again on January 14 when the Secretariat of Communications & Transport published 'pre-bidding documentation' for a contract including civil works, railway systems and rolling stock.
SCT is aiming to award the contract within 180 days, and says it will publish detailed tender documentation on January 29. Site visits are scheduled for February 5 to 10, to be followed by clarification meetings with bidders between February 12 and 24. Bids are to be submitted and opened on July 14, with SCT to announce the preferred bidder on July 31.
Following the cancellation last year of the competition won by a 50∙8bn pesos bid from a consortium including China Railway Construction Corp and CSR, SCT says that the new competition will be overseen by a representative of the ministry responsible for public administration. It will also follow best practice as established by the Organisation for Economic Co-operation & Development, under an agreement to be signed by SCT and OECD.