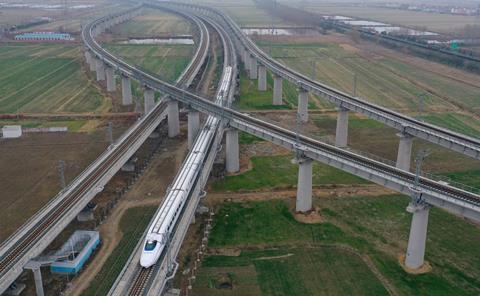 CHINA: The 313 km Xuzhou – Yancheng Passenger-Dedicated Line opened on December 16.
It has nine stations and is designed for 250 km/h operation, reducing the fastest journey times from 3 h 51 min on the conventional line to 1 h 31 min on the PDL.
The line opened with a service of 17 daily trains in each direction, which will increase to 22 with the timetable change at the end of the year.
Construction was approved in February 2015 and work began in December of that year. The main engineering feature of the route is the 650 m cable-stayed Yancheng Bridge.
The 105 km, four-station Dongji – Huai'an section of the 250 km/h Lianyungang – Zhenjiang PDL also opened on the same day. It is scheduled to be extended 197 km to Zhenjiang in August 2020.