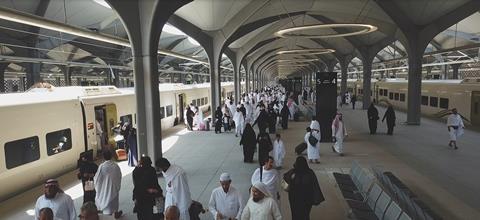 SAUDI ARABIA: The Haramain High Speed Rail line which connects Makkah and Madinah carried a record number of passengers during the Ramadan period, when a special timetable was operated to meet the high demand.
Spanish national train operator RENFE, which operates the line on behalf of the Saudi government, said more than 930 000 passengers travelled on 2 875 services between March 23 and April 25, with an average punctuality rate of 96·9%.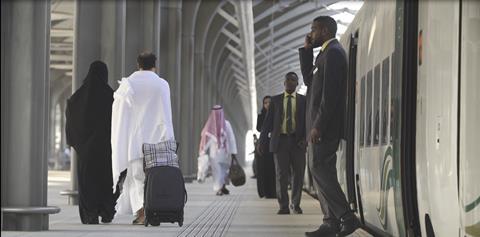 April 14 saw the highest number of passengers in a single day since commercial operations began in October 2018, with 37 355 passengers carried on 115 trains with 100% punctuality.
The special Ramadan timetable aimed to meet the needs of both residents and the thousands of pilgrims, and included night services after the iftar fast-breaking evening meal.