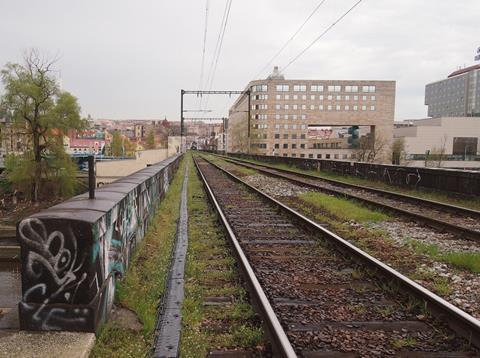 CZECH REPUBLIC: Infrastructure manager SŽDC and SNCF Mobilités have signed a KC11m agreement to jointly draw up technical standards and documentation for future high speed lines in the country.
SŽDC is currently planning a route from Praha to Dresden including a 26 km tunnel under the Erzgebirge mountains, which would provide a journey time between the two cities of just 1 h.
SŽDC selected the French state company as its partner following studies which had concluded that that the first of the proposed Vysokorychlostní Tratě (VRT) lines would be similar to France's LGV routes, being designed for passenger-only operation with a maximum speed of more than 250 km/h.
According to a government decree 389 of May 22 2017, SŽDC is expected to start construction of the first section of VRT by 2025. Using SNCF's experience is expected to accelerate development by avoiding the need to develop new standards.
Chairman of the UIC High Speed Committee and former Technical Director of the UK's HS2 Ltd Andrew McNaughton is also advising SŽDC on VRT projects.