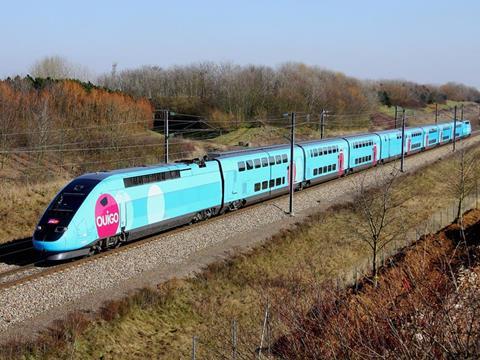 FRANCE: Following the completion of a seven-month proof-of-concept assessment on the Marne-la-Vallée – Marseille/Montpellier routes, SNCF is to go ahead with the roll-out of TTG Transportation Technology's Energymiser driver advisory system across its TGV fleet.
Energymiser provides drivers with real-time advice on when to apply power and when to coast, as well as performance reports. TTG says this can reduce energy costs and emissions by up to 23%, improve on-time performance and utilisation of rail capacity, and reduce maintenance costs.
Energymiser will be integrated onto SNCF's existing operational platform, and provided to drivers via hand-held devices.