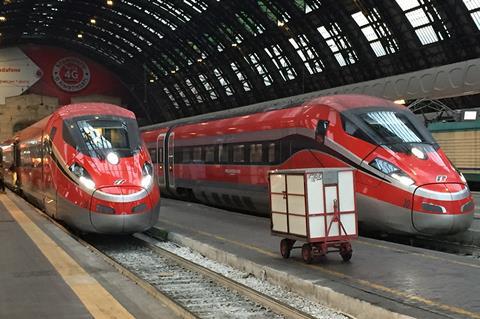 ITALY: Infrastructure manager RFI has awarded the Iricav Due consortium a €2·7bn contract to built the 44·2 km long Verona – Vicenza section of the Milano – Verona – Padova – Venezia high speed corridor.
The consortium comprises Webuild, previously known as Salini Impregilo (45·4%), Astaldi (37·5%) and Hitachi Rail STS (17·1%).
The contract awarded on August 10 is divided into two lots. Financing for the first lot covering the civil works valued at €984m has been secured, while financing for the €1·7bn second lot covering the railway systems is expected to be finalised in the next 12 months.
Completion of the Verona – Vicenza section is planned for 2027.
A memorandum of understanding for modernisation of the network around Padova was also signed by the Ministry of Transport, the Veneto region, the Mayor of Padova, RFI and FS Sistemi Urbani. The scope includes the Vicenza – Padova high speed line, modernisation of the station, and upgrading of other lines including a link to the Interport freight terminal.