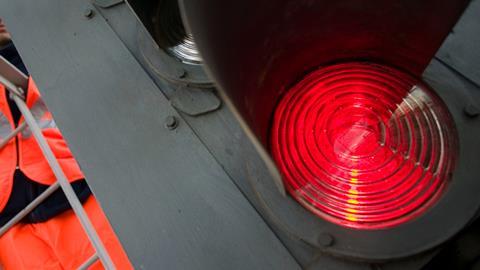 UK: Hitachi's proposed €1·7bn acquisition of Thales' Ground Transportation business could lead to a substantial lessening of competition in the British signalling market, the Competition & Markets Authority has provisionally concluded.
CMA will now undertake a three-week consultation on its findings and potential remedies. This could range from requiring the companies to sell parts of their existing businesses, to prohibiting the merger.
A recent market study carried out by rail regulator the Office of Rail & Road found that there are two main players in the UK market for major signalling projects — Siemens and Alstom — and other firms were not able to compete on equal terms. ORR made a number of recommendations to increase competition from alternative suppliers, such as Hitachi and Thales.
CMA says the merger of these two potential alternative suppliers would mean fewer credible bidders for main line digital signalling work, which could raise costs and negatively impact digitalisation.
Hitachi and Thales are also both active in the urban signalling market in the UK, with Hitachi installing a system on the Glasgow Subway and Thales supplying the London Underground. CMA said a merger could reduce the limited number of global suppliers with the capabilities to challenge Thales as the main provider of signalling systems to London Underground, reducing competition for future urban signalling tenders.
'Disappointed'
Hitachi Rail said it was disappointed by the CMA announcement on June 8, and it 'remains of the firm view that the merger will not substantially lessen competition for UK signalling projects'.
It said 'our focus now is to find the best potential mitigations and an appropriate way forward'. The company reported that regulatory approvals for the merger have been secured in all other relevant jurisdictions except the EU, 'where we are making good progress towards securing clearance from the European Commission this summer'.