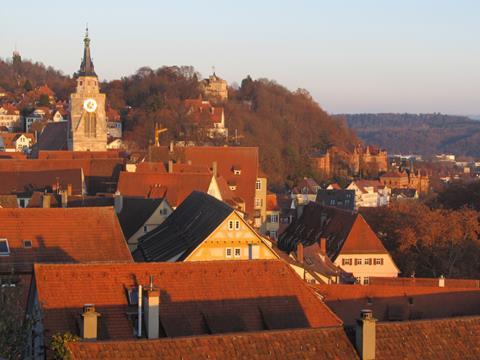 GERMANY: Following a competitive tender, on August 1 the Land of Baden-Württemberg announced it had selected incumbent Hohenzollerische Landesbahn for a contract to operate Zollernbahn local services between Tübingen and Sigmaringen.
The recently-modernised Regio-Shuttle RS1 diesel railcars are to be retained to operate the route, but the new contract requires improvements to passenger information and provision for carrying bicycles.
The contract runs for six years from December 2013, with an option for a further four years which would linked to the outcome of proposals to electrify the route.
HzL is owned by the Land and local authorities. It reported a 4·7% increase in revenue to €42·2m in 2012, with 81% coming from passenger train operations, 9% from freight and 10% from bus services. However, the cost of scheduled rolling stock overhauls produced an overall loss of €0·2m for the year.