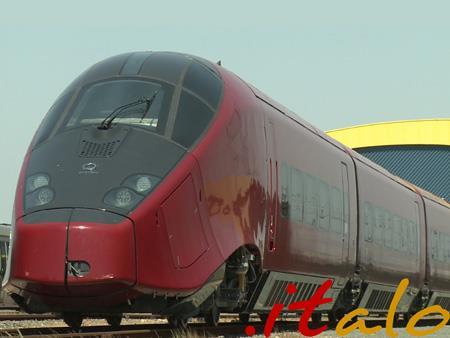 ITALY: In an exceptionally strongly-worded statement, private high speed operator Nuovo Trasporto Viaggiatori has urged the Italian government to intervene to resolve an increasingly bitter dispute with infrastructure manager RFI over paths.
NTV convened an emergency board meeting on March 25 after receiving notification that RFI's Network Statement had been 'significantly changed', only days after the operator had lodged its application for paths in 2012. NTV claimed that the amendments were designed 'to cause serious and irreparable damage' by delaying and possibly permanently preventing the launch of its services, which have already been put back by several months.
The statement explained that RFI had 'unilaterally decided to change the rules in force at the time of signing the Framework Agreement' in January 2008. NTV's entire business plan had been prepared on the basis of this agreement, and the company said it had already fostered '€1bn of private investment and the creation of 300 jobs, with a further 2 000 created indirectly'.
Denouncing RFI's changes to the Network Statement as 'unacceptable in a country governed by the rule of law and illegal in any case under current legislation', the board called for immediate government intervention to create 'a truly independent third party to take responsibility for the proper conduct of market liberalisation in the rail sector'.
It also demanded that the Finance Ministry should act to ensure state holding company FS Group, the ultimate owner of both RFI and Trenitalia, 'ceases once and for all' its 'unfair behaviour that prevents both the industry and its customers from enjoying the benefits of competition'.
The statement concluded with a declaration that the NTV board had authorised its senior management to 'pursue all options' to protect the company's rights under Italian and European law.