Several high profile accidents have drawn attention to the neglected state of the Egyptian rail network, triggering a programme of investment in track, trains and signalling. Murray Hughes finds that the planned spend includes new lines to serve three rapidly growing new cities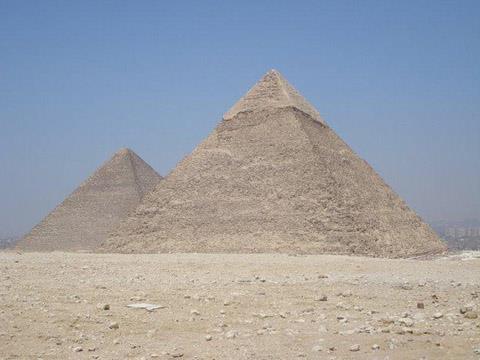 FIVE major projects are poised to start shortly on the Egyptian rail network, with work on the first two expected to begin before the end of this year.
Details of the schemes were revealed by Boulos N Salama, Professor of Railways at Cairo University's Faculty of Engineering, in a presentation at an international seminar on railways, ports and airports organised by UK Trade & Investment in London on July 5. Dr Salama is a consultant to Egyptian National Railways, and he led the investigations into two recent accidents, one of which was a rear-end collision that killed at least 58 people and injured 150 (RG 10.06 p654).
'Yes, absolutely', was Salama's response when asked if the safety lapses had brought about the government's change of heart that is bringing badly needed funds to the national network. 'The problem of lack of money has been solved', he said, with the government making as much as E£9bn available over three years, with more than half allocated for work during 2007.
Three of the five major projects are already at the design stage, and a start on two of them is anticipated this year. Top of the list is reconstruction and double-tracking of the 55 km section of the main line running west from Alexandria to Borg el Arab. Resignalling for 3 to 5 min headways is planned, with trains consisting of DMUs that have yet to be procured. Salama notes that the project may go forward as a public-private partnership.
The second scheme consists of a new line from Cairo to the new city of Tenth of Ramadan about 60 km northeast of the capital. The double-track route will relieve severe traffic congestion on the main road to Ismailiya, said Salama, noting that DMUs would operate at frequent intervals over the new route.
Next year could see work begin on a 35 km double-track suburban railway from Cairo to Sixth of October, another new city that is 'growing very fast' located near the pyramids at Giza. At a similar stage in ENR's planning process is a 40 km route from Sadat City to Menouf which will entail construction of a major bridge across the River Nile.
The fifth scheme consists of upgrading the existing double track line parallel to the coast from Alexandria to Abu Kir to enable a regional metro service to be introduced. A French design consultant has already begun work on the scheme which will see numerous level crossings eliminated. The first phase covers the section at the eastern end from Misr to Abu Kir, and the second stage runs west from Misr to El Mex.
In Cairo, ENR already operates Line 1 of the metro, and Salama says it will also run the 33 km Line 3 which is being built in two stages to link Imbaba with the international airport (RG 2.07 p59).
In parallel with the major projects, ENR plans to replace the mechanical signalling that is still in use on 85% of the 5 130 route-km network. According to Salama, the World Bank has agreed to provide US$2bn for resignalling work in addition to E£3bn that the government has allocated for this task.
The government has also agreed that 240 km of track should be renewed annually, and ENR expects to import 20 000 tonnes of UIC54 and UIC60 rail a year. The network's 5 000 turnouts will receive attention, with ENR planning to import components such as steel crossings with a 14% manganese content. At the moment speed restrictions are in force on many lines with only around 1 400 km of route cleared for operation at 100 km/h or more.
In terms of traction, Salama said that a tender would be called shortly for 150 shunting locomotives. At the moment ENR has 638 diesel locos, of which 487 are used to haul passenger trains. However, half the loco fleet is life-expired, according to Salama, who confirmed that funds from other Arab countries had been made available to obtain new main line passenger locomotives from General Electric for delivery during 2008.
For the moment there are no plans for new passenger coaches, but local builder Semaf and a military supply company have been awarded contracts for refurbishment of 200 coaches a year, and the first of these are already in service. Only later are contracts for new vehicles envisaged, said Salama.
While attention tends to be focused on investment plans, the furore generated by last year's accidents will also bring about structural change. Booz Allen has been brought in as a consultant, recommending that ENR be reorganised with three independent business sectors covering passenger services, freight traffic and workshops. A serious problem for the passenger business is that fares are set at very low levels, meaning that the state must provide a subsidy of E£2bn a year.
Formal objectives have been set for ENR to improve safety and service standards, together with targets to increase the railway's share of freight and passenger traffic. At the moment ENR carries about 500 million passengers and 12 million tonnes of freight a year.