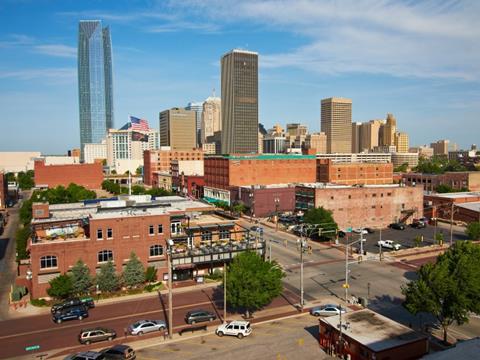 USA: Oklahoma City council formally approved a $22m contract on September 29 for Inekon to supply five trams for the Oklahoma Streetcar project, with an option for eight more.
The city council authorised negotiations with Inekon in January. Before the contract is finalised, Inekon must submit proof of required bonds or letters of credit within 30 days.
Deliveries are envisaged to take place between late 2017 and early 2018, in time for the expected start of service in mid-2018. The contract includes penalties of $1 500 per day for late delivery and $1 500 for every day cars are out of service for defects covered by the warranties. These last two years for the batteries, 10 years for the body frames and four years for traction motors. Oklahoma City also has budgeted about $1m for spare parts.
As the project is 100% locally funded and therefore not bound by Buy America regulations, the trams will be built in Inekon's Ostrava factory in the Czech Republic.
The vehicles would combine car bodies and components designed for cars that Inekon is supplying for Seattle and trucks designed for Washington DC. The vehicles will run in mixed road traffic and will be equipped with batteries for off-wire capability that will be required on a 1·6 km section that passes under two BNSF bridges with overhead clearances of around 4 m. Further off-wire sections are also planned.
Construction of the 7·5 track-km loop linking Bricktown with Midtown is likely to start next year.
A detailed feature article on the Oklahoma City Streetcar project appears in the December 2014 issue of Metro Report International.