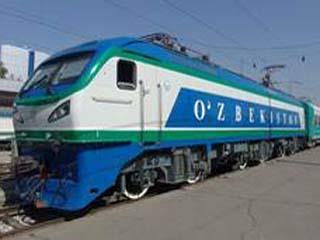 UZBEKISTAN: The government has signed two international loans which will be used to complete 25 kV electrification of the 831·5 km north - south route between Toshkent and Termez by July 2017.
On February 16 Asian Development Bank signed a US$100m loan to fund work on the 140·8 km section from the current end of the electrification at Marakand to Qarshi.
On February 26 Japan International Cooperation Agency signed a 30-year official development assistance loan providing US$221m for electrification of the 325 km from Qarshi to Qumqo'rgo'n and Termez, along with modernisation of telecoms, repairs to electric locomotives and purchase of other equipment. This package covers the 223 km mountainous Tashguzar - Qumqo'rgo'n line which was partly funded by JICA and opened in August 2007.
Electrification is intended to lower operating costs and energy consumption while increasing speeds, capacity and efficiency on the Toshkent - Termez route, which forms part of the Northern Distribution Network supplying international forces in Afghanistan.