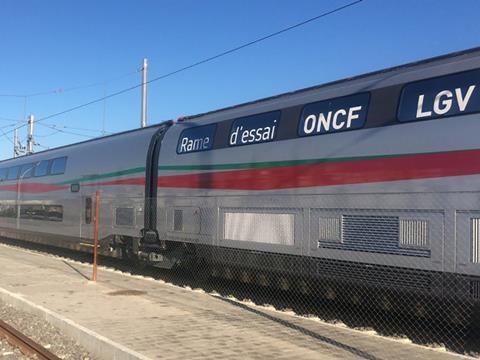 MOROCCO: The African Development Bank board approved a US$112·3m loan to finance double-tracking of the 142 km Settat – Marrakech section of the Casablanaca – Marrakech route on January 27. National railway ONCF is providing a further US$290m for the project, which is intended to increase capacity and reduce journey times between the country's main business and tourism centres.
The aim is to increase passenger services from 24 trains/day with a journey time of 3 h 37 min to 36 trains/day taking 2 h 59 min when the project is completed in 2020.
AfDB said ridership on the route grew by almost 20% to 4·5 million passengers/year between 2010 and 2014, and could reach more than 7·4 million passengers/year. Freight volumes could more than double, with services increasing from five to 12 trains/day.
AfDB has worked with ONCF since 1993, and modernisation of other sections of the Tangier – Casablanca – Marrakech route using a US$396m loan agreed in 2010 is currently nearing completion.