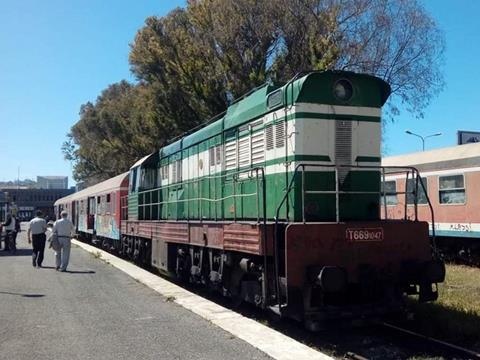 EUROPE: Proposals to develop a 130 km rail link between southern Albania and northern Greece have been unveiled as part of the EU-funded Interreg IPA Cross-Border Co-operation Programme 'Greece-Albania 2014-2020'.
Under the CB Railway project launched in the Greek town of Kastoria on November 19, funding is being provided for Greek national railway authority OSE, infrastructure manager Ergose and the Albanian Ministry of Infrastructure & Energy to draw up a 'strategic investment plan' for the cross-border link. The two-year study will undertake a financial and technical analysis of possible routes and potential impacts.
Running from the HSH terminus at Pogradec, the cross-border connection would run south towards Korçë before turning east to cross the border at Kapshticë/Krystallopigi. It would then serve Kastoria before joining the Greek rail network at Florina. The new link is seen as potentially opening up a TEN-T corridor through the western Balkans, connecting Thessaloniki with Montenegro via Durrës, Tiranë and the Shkodër – Podgorica line completed in 1985. It could also connect at Kozani with the proposed Egnatia Railway extending the Alexandroupolis – Thessaloniki corridor to Igoumenitsa on the west coast of Greece.
According to Interreg IPA, augmenting the existing road, air and maritime links with a rail connection would 'contribute to the increase in economic traffic between the two sides and lead to significant benefits for local regional development', as well as 'facilitating the economic and social integration of Albania with the rest of the EU'.