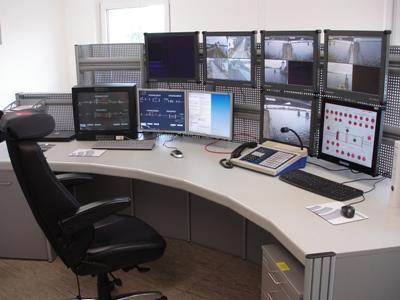 GERMANY: Deutsche Bahn has awarded a contract to Funkwerk IT for resignalling its Bremen – Bremerhaven line using electronic interlockings. Partly double-track, the 63 km mixed traffic line with a maximum speed of 160 km/h is being upgraded to accommodate a projected doubling of traffic by 2015.
Valued at around €5m, the deal announced by Funkwerk IT on February 3 forms part of an existing framework agreement with DB Netz. The line will be the second DB route to be equipped with Funkwerk IT's Alister computer-based interlockings, which have been designed to meet Cenelec SIL4 standards with a scalable modular architecture approved by EBA and TÜV.
Two interlockings are to be installed at Oldenbüttel and Lübberstedt, controlling 60 signals, 12 turnouts and 12 level crossings, together with 47 sets of axle-counters and a speed-checking facility. Both interlockings will be operated remotely from DB's regional control centre at Stubben using an optic fibre communications link.
Six additional signals are to be installed between Bremen-Burg and Bremerhaven-Wolsdorf to shorten block lengths and increase line capacity. The new signalling is due to be commissioned in October 2013.