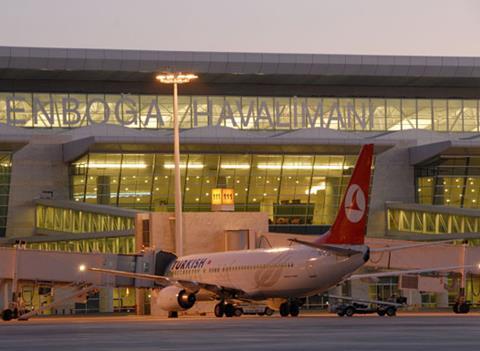 TURKEY: Proposals have been unveiled for the construction of a rail link to Ankara's Esenboga airport, northeast of the capital. On February 13 the Ministry of Transport signed a contract with FS Group's engineering consultancy subsidiary Italferr to develop the project.
Under the 12-month contract valued at €1·5m, Italferr will undertake an initial feasibility study, followed by preliminary and final design of a 27 km route with eight intermediate stations. According to Italferr, the new line would serve 'one of the city's most important axes for urban development'.
Italferr has previously designed two high speed train maintenance depots in Turkey, and also provided consultancy services in the freight sector.